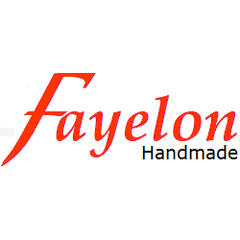 Multi Strand White Pearl and Silver Chain Shoulder Necklace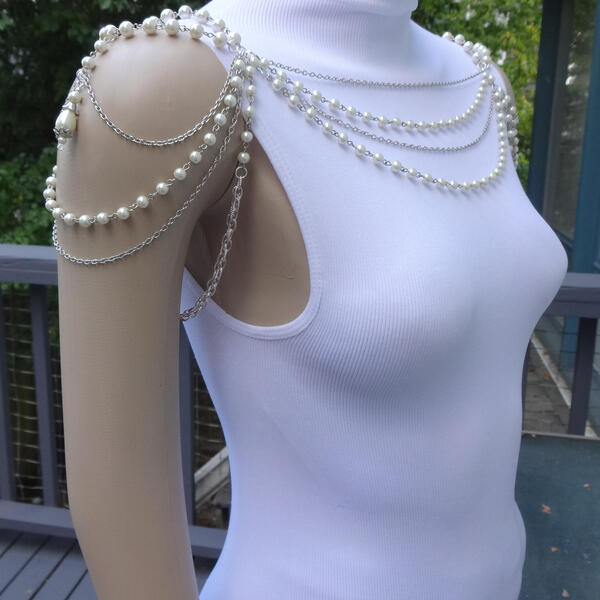 This Offer Good for USA Shipping Addresses Only

This beautiful shoulder chain necklace is unique and gorgeous for that special day. The glass pearl bead chains are handmade.

The front of this shoulder chain is made of glass pearls bead chain with silver chains. The silver chains are smaller cable chains that give it a very delicate look.

The top of the shoulder is 2 rows of pearl bead chain and the shoulders are draped on each side using the bead chain and silver textured chain. Larger silver chain links and pearl bead chain are used for the chains that go under the arms.

The back is beautifully draped with the white glass pearl bead chain and the textured chain.

US Sizes: XS, S, M, L & XL

Please refer to Size Chart below, which includes the armhole length (circumference):
XS - 0/2 - (32) : 15 inches around for armhole
S - 4/6 - (34) : 15.5 inches around for armhole
M - 6/8 - (36) : 16 inches around for armhole
L - 10/12 - (38/40) : 17-18 inches around for armhole
1X - 14/16 - (42) : 19 inches around for armhole
2X - 18/20 - (44) : 20 inches around for armhole

Processing & Shipping times for this order
For items purchased through this website using PayPal, the processing time until your item will be shipped out in 3-8 business days after you place your order. Shipping is USPS Priority 1-3 Business Days shipping for USA orders only.
---
© Fayelon Handmade. All rights reserved.